Basement Renovations in Bedford, Boones Mill, Christiansburg, Lexington, Rocky Mount & Neighboring Cities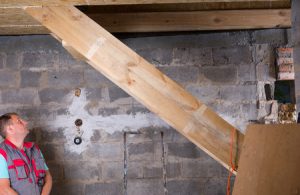 Once homeowners make up their minds to tackle basement renovations, many begin to feel unprepared – especially when they get into the nitty gritty and see just how in-depth that kind of project can be. F&S Building Innovations is an excellent resource for any basement remodeling needs. We always stand by our promise to build smart and build right for you and your family.
The people on our F&S Building Innovations team are experts in this industry who are dedicated to high level customer service from the beginning to the end of a project. This is why we encourage anyone who is considering doing renovations or remodeling for their home or business to hire professionals to help them through the process. We do not say this simply to gain your business, but to gain your trust. By including professionals into your home projects from the start, aspects like basement renovations can take up less time, money and energy to complete. One of the worst case scenarios we can face together is having us come on to a site that a homeowner tried to fix all by him or herself only to unknowingly cause a bigger issue that makes for even more complicated work. Our mission is to make the construction process as smooth as possible, which is why we are so dedicated to being as collaborative as possible––especially for basement remodeling where the possibilities are practically endless!
Depending on the logistics of your basement renovations, with our help, you could transform the space into:
Another living room
A game room
An extra guest room
An at home office
A spacious laundry room
Even a larger in-law suite space for extended family or rentals.
F&S Building Innovations can help you with even some of the most extensive basement renovations in Bedford, Boones Mill, Christiansburg, Lexington, Rocky Mount and the neighboring cities. Contact us today to get the basement remodeling process started and one step closer to the beautiful basement of your dreams!