Bathroom Contractors for Salem, Christiansburg, Lexington, Rocky Mount, Boones Mill & Neighboring Cities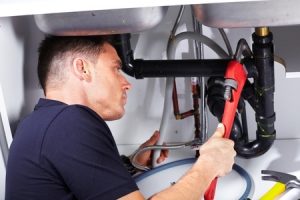 As the preferred bathroom contractors for those located across western Virginia, F&S Building Innovations understands the importance of a professionally executed construction, remodel or renovation. Not only does it enhance the home from a functional perspective, but it also increases the overall value of the home and property. Unlike other construction companies who consider themselves to be the "Jack-of-all-trades", we have specialized teams of contractors and subcontractors to handle our clients' various custom home improvement or addition projects with expert care and exceptional results.
Hiring a professional designer and builder to handle your renovation or remodel is a critical first step in ensuring the success of your home improvement project. Anytime you deal with plumbing you run the risk of costly accidents and mistakes. By hiring professional and experienced contractors such as those at F&S Building Innovations, you eliminate the risk of going over budget due to unprofessional or unskilled workmanship.
In addition to saving you money on accidental damages, bathroom contractors will guide you through the often-forgotten aspects of a remodel project. When it comes to renovating a bath area, for example, you'll need to consider the following fixtures and how they will play a part in your custom bathroom layout and design:
Flooring
Bathroom Tiles
Countertops
Fixtures
Cabinets
Showers
Bath Tubs
Walk-In Tubs
Regardless of what your desired home improvement plans may be, you can count on our team of knowledgeable bathroom contractors to bring your vision to life. Unlike other construction companies, our team at F&S Building Innovations can help you achieve any custom bathroom remodel or addition including those for ADA accessibility solutions.
As the trusted bathroom contractors for homeowners across Salem, Christiansburg, Lexington, Rocky Mount, Boones Mill and the neighboring cities for over 30 years, you can entrust your home investment with our experienced team. Contact us today to schedule your free consultation with a member of our team and see why we are the preferred choice for construction companies in your area. Your beautiful, custom bathroom is just a phone call away!