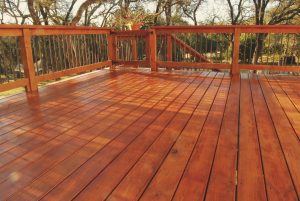 If you want exceptional lasting value from your decks Lynchburg,
turn to F & S Building Innovations.
With over 30 years of experience in construction and remodeling, we have completed hundreds of projects.
Among those projects are some of the most durable, well-constructed decks Lynchburg homeowners could hope for.
From small simple, projects to large room additions or garages, we can do it all.
We have learned through the years how valuable referrals are in expanding our business and appreciate each one.
We also appreciate our great number of repeat customers..
F & S Building Innovations puts quality in every deck we build in Lnychburg.
We can construct your deck in Lynchburg using a composite brand like Trex. Our Trex brand decking materials are practically maintenance free, long lasting, and come in a choice of colors that resist fading. They don't splinter and never need staining. Decks constructed with Trex add value while providing a beautiful space to enjoy cook-outs and family gatherings.
As a Class A builder, we can offer complete design and construction services.
F & S Building Innovations is a member of the Roanoke Regional Home Builders Association. We are proud to have an A+ Rating from the Better Business Bureau and are an Accredited Business of the BBB. When it comes to decks Lynchburg, or in fact any construction or remodeling project, trust F & S Building Innovations.
Visit our showroom in Roanoke or use our online form to get your free design consultation today.
See why so many area homeowners in Lynchburg are discovering
F & S Building Innovations for their decks. Call Today at 800 203 2678