General Contractor in Bedford, Lexington, Lynchburg, Roanoke, Salem & Surrounding Areas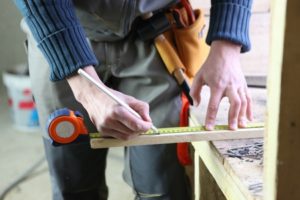 If you are on the search for a reputable general contractor, choose the home remodeling experts at F&S Building Innovations. We have been serving the home remodeling and renovation needs of Virginia homeowners for 30 years, and our team has the experience and expertise to get any job done.
At F&S Building Innovations, we have the skills and resources to create and execute nearly any custom home design. From bathroom and kitchen renovations to additions, garages, sunrooms, patios, decks and much more, we can design, build or remodel any indoor or outdoor space. We are Class-A Contractors who can see any project through to fruition. We will work with you closely on the initial design, taking into account your needs, lifestyle and design preferences. Next, we will design the custom space you've always envisioned, complete with thoughtful space planning, material selection and more. We will then obtain any necessary building permits and solicit the services of any necessary subcontractors who will be needed to complete the job. Finally, we will initiate the build process and efficiently construct the space you've been dreaming of.
F&S Building Innovations exceeds client expectations at every turn. Benefits to choosing us as your general contractor for home renovation projects include:
Meticulous Attention to Detail
Efficient Build Timelines
Clean Workspaces
Friendly, Courteous and Respectful Personnel
Superior Craftsmanship
Unwavering Commitment to Excellence
As your general contractor, we will ensure that your home remodeling project is the pleasant experience it should be. We work hard to stay true to our agreed upon deadlines and your budget, and our number one priority is creating custom indoor and outdoor spaces that your family will enjoy for many years to come. We are proud to serve those in Bedford, Lexington, Lynchburg, Roanoke, Salem and the surrounding areas, so contact us today to speak to a general contractor about your next home renovation project!