Hiring a Contractor for Roanoke, Salem, Lynchburg, Bedford, Lexington, Christiansburg & Surrounding Cities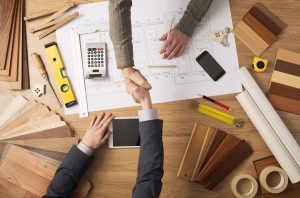 In an age where "Do It Yourself" projects are all the rage on popular home improvement television shows and social media, hiring a contractor may not be everyone's first choice when embarking on a home improvement project. Unless a homeowner decides to add a room to their house, most households do not fully understand the scope of work involved in even the simplest of home projects, and as one of the area's most trusted construction contractor companies, it's our professional opinion that the average homeowner should avoid all household plumbing, electrical and construction work.
There's an old saying that says if you want something done right, you should do it yourself. Contrary to this popular expression, we believe that if you want a home improvement project done properly, you should hire an experienced, licensed contractor to make sure everything goes smoothly. There's a lot at stake when it comes to executing a project for your home. Whether you plan to add a room to your home, remodel your master bath or renovate an outdated kitchen, hiring a contractor will save you both time and money in unnecessary and costly repairs.
Fortunately, our team of skilled craftsmen and knowledgeable contractors at F&S Building Innovations offers a variety of residential construction services that will help you achieve your vision of your dream home, such as:
Whether you're hiring a contractor to oversee construction for an entire home or add a room within your existing home, there's no project too large or small for our team of Class A contractors.
No matter what your home addition, remodel or other construction service needs may be, consulting a professional and hiring a contractor are key pieces of advice for a successful home renovation or expansion project. We've helped residents of Roanoke, Salem, Lynchburg, Bedford, Lexington, Christiansburg and the surrounding cities to complete their custom home improvement projects within budget, on time and with minimal intrusion to homeowners' daily lives for nearly four decades. Contact us today to learn more about our various residential construction services or inquire about hiring a contractor for any residential construction project you have in mind.