Home Construction for Those in Roanoke, Salem, Lynchburg, Bedford, Lexington & Surrounding Areas
F&S Building Innovations is a Class A contractor based in Central and Southwest Virginia, with over 30 years of experience in both new home construction and remodeling older homes. We've built hundreds of beautiful homes in the Christiansburg, Vinton, Cave Spring, Troutville and Smith Mountain Lake regions and would love the opportunity to build a home for you!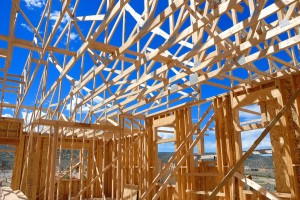 Benefits of buying a freshly built home versus buying a previously owned home:
Customization – F & S encourages buyers to be a participant in the process of designing their own property, which ultimately results in a living space tailored especially to the consumer's tastes. State-of-the-art home buyers can often choose where their bathroom might go, pick the exact color of the exterior paint, select their favorite type of flooring and decide if they'd like hardwood decking or composite decking.
Fewer repairs – A contemporary home construction will hold up better than previously owned homes, which might have experienced many years of wear and tear.
Less maintenance – Our homes are engineered specifically to minimize the need for maintenance. Our company frequently uses composite materials for a home's exterior trim instead of wood, which could need repainting or rot. On the other hand, we frequently recommend hardwood decking, which is superior in many ways to softwood or composite material, under this application.
Green appliances – New home construction allows the contractor to put in greener, high efficiency appliances like refrigerators, stoves, water heaters, furnaces, washing machines and air conditioning units.
Building a home from square one permits the building to be tighter-sealed, which helps prevent warm air in winter time and cool air in summertime from escaping.
Contact F & S Building Innovations today, if you are interested in home construction in Roanoke, Salem, Lynchburg, Bedford, Lexington and surrounding areas. Our team of contractors are ready to do any residential construction you might like, including hardwood decking.