Home Remodeling Contractors Serving Bedford, Vinton, Blue Ridge, Daleville, Lexington & Surrounding Regions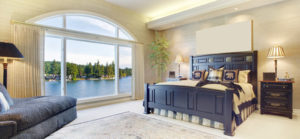 For your next home renovation project, it is important to find reputable home remodeling contractors you can trust. F&S Building Innovations has more than 30 years of home remodeling experience and are the home remodeling contractors more and more Virginia residents trust and rely on for the high quality construction and renovation services they need to create their dream homes.
When embarking on a new home renovation project, do your best to avoid construction companies that don't have a Class A contractor on staff. A Class A contractor has special training, experience and expertise and can see your project through each construction phase including the initial design and project planning, the demolition and construction, the permit acquisition and final walkthrough, and everything in between, which makes them the ideal person to oversee the new home renovation project and transform your space. At F&S Building Innovations, we have a Class A contractor and are able to see you project through to the final reveal.
Since we have been a locally owned and operated company since our inception, we provide our clients with the truly personalized and dedicated service that you should expect from any home service company. As the area's preferred home renovation contractors, we can complete nearly any home renovation including the following and more:
Kitchen Renovations
Complete Home Makeovers
Garages
Covered Porches and Patios
Custom Decks
If you live in Bedford, Vinton, Blue Ridge, Daleville, Lexington or the surrounding regions and are looking for local construction companies for your upcoming home renovation project, contact us to schedule a consultation with F&S Building Innovations today. We can help you design your dream space, assist you in material selection, acquire permits, bring in necessary sub-contractors and more to keep your project on time and on budget. The home remodeling contractors at F&S Building Innovations build smart and build right, so save time searching for reputable construction companies and start your home makeover today!