Home Renovation Contractors Serving Bedford, Vinton, Blue Ridge, Daleville, Lexington & Surrounding Cities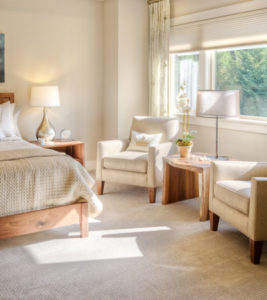 F&S Building Innovations staffs the home renovation contractors more and more Virginia homeowners trust and rely on for quality craftsmanship and superior construction. As a Class A contractor, we are able to see any of your home renovation projects through to completion – from planning and design to material selection, construction, permit acquisition, final reveal and everything in between.
If you are considering home renovations, it is important to select a construction company with an outstanding reputation in the community. F&S Building Innovations has been a preferred contractor throughout southeastern Virginia for over 30 years. Our attention to detail is unmatched, and our construction crews are clean-cut, professional, skilled and experienced. We respect your property and the jobsite and work hard to keep our worksite clean at the end of each day. We have the relationships and experience to ensure that any necessary permits are acquired in a timely manner and can bring in one of our many sub-contractor partners to complete any necessary electrical or appliance work.
We proudly specialize in the following home renovations:
Kitchen Renovations
Garages
and More!
Whether you simply want to update your home to increase its value in preparation to put it on the market or need additional space to accommodate growing children, our home renovation contractors can create the custom spaces you need to meet your goals. We also happily offer comprehensive home remodeling services and provide accessibility solutions for those who need a bit more assistance moving about their home. From bathroom accessibility features to entrance ramps and more, we are able to make the necessary home renovations to create a safe space for anyone to call home.
If you live in Bedford, Vinton, Blue Ridge, Daleville, Lexington or the surrounding cities and are on the search for experienced home renovation contractors, contact F&S Building Innovations today for a complimentary remodeling consultation. We look forward to helping you create a modern and functional space that you and your loved ones can enjoy for generations to come.