Home Renovation Contractors Serving Salem, Bedford, Christiansburg, Lynchburg, Smith Mountain Lake & Surrounding Cities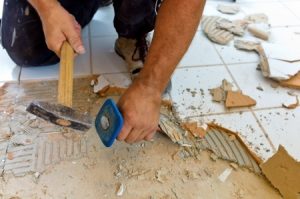 When searching for the perfect home renovation contractors, it is important to get to know the company and its overall experience in order to make a hiring decision you feel confident about. F&S Building Innovations has spent over 30 years helping our customers add value to their homes with projects such as new additions, decks and kitchen renovations. We are proud to be Class A contractors who are able to be involved with the project from start to finish.
We are known for the quality we provide. From our excellent craftsmanship and superior customer service to our employees who are devoted to safety, cleanliness and customer satisfaction, F&S Building Innovations is the team to trust with any home renovation project. We don't view ourselves as just home renovation contractors. In many cases, we are helping people bring a vision they've had for years to life. We take our work very seriously because we know that, in a lot of circumstances, we are helping make a dream or two come true.
F&S Building Innovations has experience in the following renovations and more:
Sunrooms
Decks and Porches
Additions
Kitchen Renovations
Remodeling
Accessibility
Whether you need help bringing your new addition or remodel to life or already have plans drawn up, we can help make it a reality at any stage of the process. We have built lasting relationships with the people we've helped with our residential remodeling services. As a result, we have also been entrusted with many commercial projects along the way. Our work speaks for itself, but we also gladly accept testimonials from our customers when they wish to express how they feel about our work.
F&S Building Innovations is one of the best home renovation contractors that serves Salem, Bedford, Christiansburg, Lynchburg, Smith Mountain Lake and the surrounding cities. Contact us today to find out more about our kitchen renovations, home additions or any other home remodel project.