Home Renovations in Salem, Bedford, Christiansburg, Lynchburg, Troutville & Surrounding Areas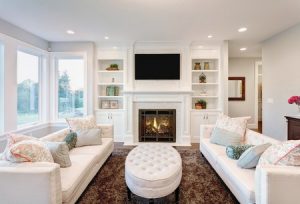 F&S Building Innovations has been honing our craft in home renovations for over thirty years. We know the ins and outs of building new additions, kitchen remodeling and any project in-between. We are here to help make dreams a reality for homeowners in our area. We excitedly take on almost any project and can help recommend subcontractors to make your experience with us as straight forward as possible, so you can enjoy your new space as soon as possible.
Once you've chosen which area of the home you most wish to remodel or if you've chosen to add a completely new addition to the home, it can be a very exciting but nerve-wracking time. We want our customers to feel comfortable in all aspects of the home renovations we take on. We make it our goal to collaborate and be as transparent as possible with those we are serving. A big stressor in the process is securing financing. Saving for upgrades to your home is no small feat, and it is our mission to make it as easy as possible for you to finance your project. We proudly offer financing options to those who qualify.
F&S Building Innovations Financing through EnerBankUSA provides our customers with the following benefits:
Customizable
Quick Loan Process
Fast Credit Decision
Little Paperwork
No Application Fee
Kitchen remodeling alone is a lot to take on, so we make a point to make our home renovations and financing easy and streamlined to help you feel more confident with your decision to expand your home or upgrade your current living space. Don't fret about a thing when F&S Building Innovations is on the job. We will get things done beautifully and want you to enjoy the process as much as possible.
F&S Building Innovations is proud to assist those in Salem, Bedford, Christiansburg, Lynchburg, Troutville and the surrounding areas with home renovations. Contact us today to learn how we can help with your kitchen remodeling or whatever your next project may be!