House Builder for Salem, Bedford, Christiansburg, Lynchburg, Cave Spring & Neighboring Areas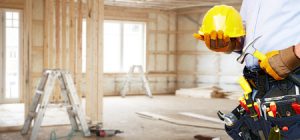 Chances are that you've dreamed of what it would be like to create your own home from the ground up. F&S Building Innovations is the perfect company to consider when looking for the right house builder to help make those dreams come true. We are home renovation contractors that take our work very seriously, and we have been constantly improving ourselves and the work we do for over 30 years. Regardless of whether we have an empty lot to work with or an existing house to flip, you can rest assured that we can take on nearly any project that comes our way.
We began this journey in order to be a custom home builder. We still hold true to that notion throughout all of our projects with never-faltering craftsmanship and virtually unlimited options to choose from. We can help customize your home no matter how simple or complex the project.
We are also a company that hires people who are experts within their fields and offer our customers nothing short of great work. While we can operate as a comprehensive house builder, F&S Building Innovations specializes in:
Sunrooms
Decks & Porches
Remodeling
Additions
Not only can our home renovation contractors give you a beautiful home, but we can also implement ADA Accessibility Solutions to fit almost any need. As a house builder, we take pride in giving senior citizens and those with disabilities a safe home to live in. This eliminates the potential need for relocation to nursing homes and helps promote a more independent lifestyle that many people crave in their later years. Many of our consultants have become certified in producing spaces and homes that are up to standards and easily accessible for those in need.
F&S Building Innovation is a house builder for Salem, Bedford, Christiansburg, Lynchburg, Cave Spring and the neighboring areas. Contact us today to begin constructing or remodeling your dream home!