House Remodeling in Salem, Christiansburg, Troutville, Lexington, Daleville & Surrounding Regions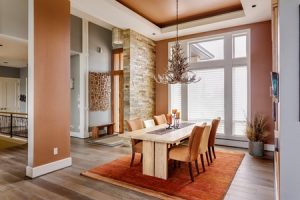 When it is the right time for you and your family, diving into a house remodeling project can be a very exciting time. With all of the styles, patterns and designs available, the kitchen, living room or any other room in your home can be transformed into an entirely new space. At the same time, many options and decisions to make can be an overwhelming task to take on. That's why F&S Building Innovations is here to help our customers however we can. We are an extremely collaborative group that is here to walk you through as many or as few of the steps of the process as you wish. No matter what level of involvement you desire, we are here to make your home renovation experience as fun and as stress free as possible.
F&S Building Innovations works hard to exceed the standards and expectations of a typical house remodeling project. We always put the needs of our customers first, knowing how truly important the quality and efficiency of our work is. The quicker we get your home renovation done, the sooner you'll be able to enjoy your new space. While adding value to your home, we always make sure to leave construction sites clean upon completion of our work each day to ensure you arrive home to as clean a space as possible.
Why choose F&S Building Innovations for your house remodeling:
Over 30 Years of Experience
Focused on Customer Satisfaction
Highly Trained Consultants
Superior Craftsmanship
There are a lot of companies out there to choose from, but we feel confident that once you speak to us and learn more about how we can help you, you'll feel confident in having us complete whatever project you have in mind.
F&S Building Innovation provides house remodeling for Salem, Christiansburg, Troutville, Lexington, Daleville and the surrounding regions. Contact us today to get started on your latest home renovation project!