Kitchen Addition In Salem, Bedford, Roanoke, Vinton, Christiansburg, Lynchburg & Surrounding Areas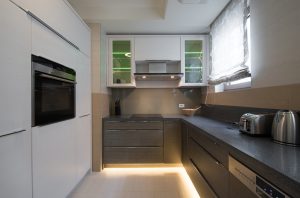 Are you looking at a kitchen addition Salem?
When it comes to the construction of any addition in the Salem, VA area, more and more homeowners are turning to F&S Building Innovations. Our experienced design team can help you create new space that is both beautiful and functional. From new windows through premium countertops we can do it all.
A kitchen addition is one of the most valuable home improvements you can make. F&S Building Innovations will make sure you get the most out of yours. We proudly serve the region from our Roanoke, VA showroom. We have completed remodeling projects that have included new windows, cabinets, and improved traffic flow in:
Bedford
Christiansburg
Lynchburg
Vinton
Salem
This holiday season, you will likely notice how guests gravitate to the kitchen area. It is here they will visit, catch up on family news, grab a bite to eat, and maybe even share a glass of wine. With so much activity in one space, you can understand why many homeowners have decided to expand their space with the construction of a kitchen addition.
You can trust our F&S Building Innovations interior remodeling experts. We are A+ Accredited by the Better Business Bureau. We are members of the Roanoke Regional Home Builders Association. Most importantly, we stand by our work.
Getting started is easy. Simply contact us to set an appointment with a design consultant. Sit down and discuss your space and your desires for that space. Once we understand your goals, we will create a plan and provide you with an estimate. If you like what we present, we will move forward with your project. There is no obligation and there are no gimmicks.
Request a free design consultation today. Contact us today at our Roanoke, Virginia showroom. From soaring windows through rich cabinetry, bring new life to your kitchen while you increase your home's value. Let's get started on your kitchen addition today!