Kitchen Contractor for Salem, Lexington, Daleville, Moneta, Rocky Mount & Beyond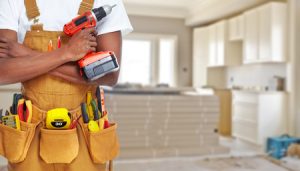 Tracking down the right company to take on your remodeling project can be a long process, but now that you've found us, it's safe to say that your hunt for a qualified custom kitchen contractor is over. F&S Building Innovation is a house builder with over 30 years of experience and knowledge that serve as a foundation to our expertise. We feel confident that any of our own or subcontracted workers will be provide you with nothing less than the high quality and beautiful custom work you are looking for. Choosing us to make your dreams a reality can be one of the easiest decisions you make all day.
Not sure what kind of style you're going for yet? Not to worry. We have plenty of examples from our past work to draw inspiration from, so you can practically pick and choose which elements you like best as we begin the design process. If you already have specific ideas in mind, that is not a problem either. As your kitchen contractor, we are always open to collaboration on any project you bring to the table and strive to make your unique vision a reality.
When you choose F&S Building Innovations as your kitchen contractor, you can expect the following and more:
Complete Explanation of Plans
Optional Financing
Custom Renovations
Efficient and Clean Construction Sites
We pride ourselves on the work we do for our customers, from the beginning stages of the construction process to the final showing of your new space. Because we fulfill the promises we make as a house builder, we've established a reputation as one of the best companies to hire for remodels and additions to your home!
F&S Building Innovations is a top kitchen contractor serving Salem, Lexington, Daleville, Moneta, Rocky Mount and beyond. Contact us today to learn more about why we should be the official house builder for any of your projects!