Kitchen Design In Lnychburg, Salem, Roanoke,Vinton, Bedford, Christiansburg, & Surrounding Areas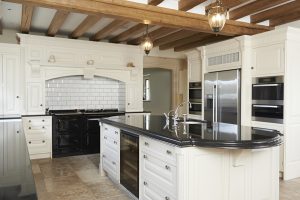 Kitchen Design Lynchburg
Are you in search of a room addition or kitchen design Lynchburg?
Maybe you are thinking about new bathrooms or sunrooms Salem. Even if you are considering a major addition Vinton, we are your one source for it all. We are Roanoke's F&S Building Innovations.
We are not just remodelers, we are innovators.
This is especially true when it comes to kitchens. When it comes to finding a kitchen contractor with true design experience, we are here to get the job done. We understand that many homeowners in Virginia tire of their living space but just don't know EXACTLY what they want. That's where our kitchen design team can go to work. At F&S Building Innovations, we put all of the options on the table in letting you choose the options for your new kitchen. We know the new trends, the new products and the innovative touches to take your kitchen to the next level. Oh yes, we are much more than your average kitchen contractor.
Consider these kitchen options:
Brilliant and adjustable LED lighting
Use of natural light through skylights
Kitchen islands with functional sinks
Premium countertops
Upgraded kitchen hardware
Our work is absolutely guaranteed. We are an A+ Accredited Business as certified by the Better Business Bureau and a member of the Roanoke Regional Home Builders Association. No matter how big or small your project is, we will make sure it is completed to your satisfaction. We are a Virginia kitchen contractor you can trust.
Don't just settle for a kitchen remodel Lynchburg. Get a kitchen design that will be the envy of family and friends. You can do it with the help of F&S Building Innovations. For sunrooms, decks, additions, bathrooms, and kitchens that will impress, contact F&S Building Innovations today!