Kitchen Remodeling in Salem, Roanoke, Lynchburg, Smith Mountain Lake, Lexington & Surrounding Cities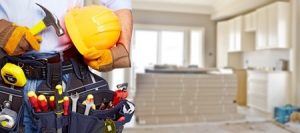 There are many things you'll need to take into account before being able to officially start kitchen remodeling in your home. From permits and financing to the complete design of the new space, a lot of details go into making your kitchen the place you've dreamed of. F&S Building Innovations understands the importance of having an inviting and functional kitchen. We've spent over 30 years learning the ins and outs of what makes great craftsmanship, and we incorporate efficiency and convenience into your new space. As your kitchen contractor, we find the perfect balance and can incorporate every item on your kitchen wish list.
The first thing to consider when designing your new space is what you want most in a kitchen. Is cabinet space and storage a necessity? Is a kitchen island with a sink something you can't imagine creating this room without? Let us know! We strive to always be a collaborative kitchen contractor, and we dream as big as you do. We will always be transparent and realistic, but we will also work hard to ensure you're getting the kitchen that's right for you.
F&S Building Innovations will provide:
Project Evaluation
Financing Options
Design
Project Builds
F&S Building Innovations can offer you the best kitchen remodeling in the area. As a preferred kitchen contractor, we have the experience to make your dream project a reality. We can modernize your home or recreate the rustic or traditional décor that already exists within your home. Whatever your kitchen remodeling need, we will find a way to make it happen for you. From custom cabinetry, storage solutions and décor to space planning, materials selection and more, the F&S team of contractors are the ideal partner to remodel any kitchen.
F&S Building Innovations is happy to provide kitchen remodeling in Salem, Roanoke, Lynchburg, Smith Mountain Lake, Lexington and the surrounding cities. Contact us today to get your home renovation project started!