Kitchen Remodeling In Lynchburg, Roanoke, Vinton, Bedford, Christiansburg, Lynchburg & Surrounding Areas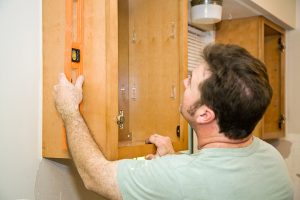 What is keeping you from getting that kitchen remodeling done, Lynchburg? Are you afraid of how much it will cost? Is it because you fear having your home disrupted during a kitchen remodeling project? Maybe it's because you don't know where to start with your kitchen design? We can put your fears to rest at F&S Building Innovations.
Let's begin with costs. A full kitchen remodel, depending on how extensive it is, can be expensive. If your budget is small, your kitchen design may have to be pared down from original expectations. However, F&S Building Innovations can still offer an updated, fresh appearance for your available budget. We are happy to provide a free, no obligation estimate, so please don't let cost fear prevent you from hearing about available options for your new kitchen.
Consider some of these important elements you might want in a new kitchen:
Skylights and LED lighting
Premium counter tops
Larger windows
Rich cabinetry
Updated hardware
F&S Building Innovations only uses experienced craftsmen, who understand the importance of minimizing their presence in your home. They will keep the work area neat and organized, and complete the job in a timely manner. F&S Building Innovations was named one of Qualified Remodeler's Top 500 Remodelers of 2014. received an A+ Rating from the Better Business Bureau, are a member of the Roanoke Regional Homebuilders Association, and are also a member of the U.S. Green Building Council.
Contact F&S Builders today to see why so many people in Lynchburg, Roanoke, Vinton, Salem, Christiansburg, Bedford, and other nearby communities, are choosing our company for their kitchen remodeling and deck builder projects!