Porch Builder In Lynchburg, Roanoke, Vinton, Bedford, Christiansburg, Lynchburg & Surrounding Areas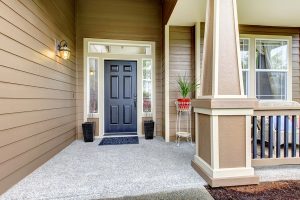 Are you on the lookout for a porch builder, Lynchburg? Is it helpful to know that there is a highly rated porch builder who also constructs high quality sun rooms, and can build a maintenance-free deck? Look no further than F&S Building Innovations for all your construction and design needs.
F&S Building is a Class A contractor, with over 30 years of experience with a wide variety of remodeling projects and construction expertise for both residential and commercial properties. We will remodel your kitchen, add a new room, or create a new bathroom. We are a premiere deck builder as well. Our teams have worked on construction projects in Lynchburg, Roanoke, Christiansburg, Bedford, Vinton, Salem, and the entire nearby community.
Some of your many options include:
Brick or stone porch repair or construction
Wood or composite porch repair or construction
Installation of concrete porches
Paint, stain, or seal porches
So, no matter what your remodeling project involves, and no matter where you live, F&S Building Innovations is here to help. Contact us if you need a porch builder who prides themselves on craftsmanship. Let us serve as your one stop home improvement and home maintenance company. Schedule an appointment for a free design consultation at our showroom in Roanoke. We'll discuss your goals, your lifestyle, and your budget, and we will work hard to give you the finest job possible within your stated budget.
Contact F&S Building Innovations and see why we are chosen as Virginians' favorite home remodeling experts. Improve your home and increase its value with one simple phone call.