Remodeling Contractor for Salem, Bedford, Christiansburg, Lynchburg, Lexington & Surrounding Cities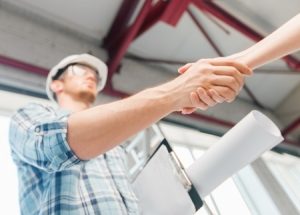 Whether you've lived in your home for many years or you're looking to upgrade a recently purchased home, F&S Building Innovations is the right remodeling contractor for any remodeling project you take on. We've been in the business for over 30 years and have made hundreds of new additions, living space upgrades and remodels come to life. From our custom craftsmanship, professionalism and dedicated work crew, we have earned recognition as one of the best companies in the area for remodeling, so if you're looking for kitchen, bathroom, or deck contractors, look no further. F&S Building Innovations is the best remodeling contractor in the business!
We hold ourselves to a very high standard and always aim to exceed customer expectations, so they'll contact us for any future projects knowing that they can trust us with the job. We take our role as your remodeling contractor very seriously and have an unwavering commitment to excellence in every task we take on.
We offer a number of remodeling services to meet nearly any client's needs. As a full-service remodeling contractor, our services include:
Sunrooms
Porches and Decks
Remodeling
Renovations
Additions
and More!
We know how important it is to feel safe and comfortable in your own home, which is why we're proud to be experts in ADA Accessibility Solutions. Do you or a family member need help making your home more accessible and easier to live in? No problem. We can determine how to make your bathroom, kitchen or other living spaces easier to navigate.
In addition, we are the preferred deck contractors throughout the communities in which we serve and have vast experience updating, remodeling and constructing new outdoor living spaces. Our licensed and insured deck contractors can build you wheelchair access ramps, replace deck railings and more.
F&S Building Innovations is proud to be known as a reputable, high quality remodeling contractor throughout Salem, Bedford, Christiansburg, Lynchburg, Lexington and the surrounding cities. We want to help you make your home better than you ever imagined. Contact us today to learn more about our services or to speak with our contractors regarding an upcoming project.