Remodeling Contractors Serving Salem, Bedford, Christiansburg, Daleville, Moneta & Neighboring Cities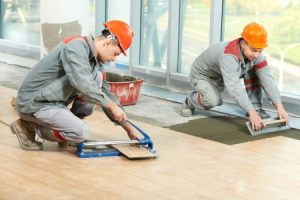 When searching through local remodeling contractors, it's important to be determine which ones have the knowledge, experience, professionalism, and vision to bring your ideas to life in your home. F&S Building Innovations is a remodeling contractor that has been dedicated to perfecting our craft for over 30 years. We use our eye for design and attention to detail to exceed our clients' expectations. We are also Class A remodeling contractors, which means that we will can see your project through to its entirety – from design plans, permit acquisition and construction execution to the final walkthrough.
We know that in order to provide the highest quality service, it's important to be equipped with the best people for the job. Our remodeling contractors are extremely dedicated to our mission and standards, and we are confident that each and every remodeling contractor that we send to your jobsite will give 110% to your project.
Benefits to choosing F&S Innovations for your remodeling projects include:
Custom Craftsmanship
Neat and Clean Jobsites
Extremely Knowledgeable and Collaborative Team
Courteous and Respectful Staff
Fully Licensed and Insured
Cutting Edge Equipment
We also surround ourselves with the best subcontractors in the business. At F&S Building Innovations, we pride ourselves on making complicated remodeling projects simple by providing subcontractor services for your plumbing, electrical and other specialty construction needs. In addition, we will take the time to truly understand your design tastes and functionality needs in order to fully customize your space to your unique needs
F&S Building Innovations has an extremely talented team of remodeling contractors who are ready to serve residents in Salem, Bedford, Christiansburg, Daleville, Moneta and the neighboring cities. Our industry knowledge and expertise has enabled us to become the preferred remodeling contractor for projects both big and small. Contact us today to learn more about our construction, remodeling and renovation services or get started on your project!