Renovation Contractor for Those in Roanoke, Salem, Lynchburg, Bedford, Lexington & Surrounding Regions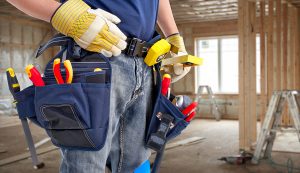 F&S Building Innovations is a Class A renovation contractor serving those in the Christiansburg, Vinton, Cave Spring, Troutville and Smith Mountain Lake regions that is renowned for our quality craftsmanship, outstanding customer service, safety and on-the-job cleanliness. In addition to an outstanding assortment of residential construction and remodeling services, we also handle large-scale commercial construction projects.
Why you should hire a professional renovation contractor from F & S Building Innovations:
Our renovation contractor works with leading edge design concepts and will be happy to discuss every detail with you. We'll demonstrate many different kitchen and bathroom styles, materials, models, colors and designs.
Our experienced home contractor knows how to transform your vision into a reality, without tapping out your bank account. Our home construction professional can breathe new life into your home.
Renovating your residence to be more energy efficient makes you environmentally friendly, while saving you money.
Hiring the right home remodeling contractor will significantly increase your home's value. Maximizing the investment in your residence will increase its resale value. Even minor renovations and home construction can save you money and pay large dividends.
Better workmanship – Ever try to DIY and quickly find out that your skills aren't adequate? This is very true with house repairs and renovations, which might end up looking terrible when done by unskilled persons. F & S has over 30 years of experience in the home remodeling business. We're also a proud member of the Roanoke Home Builders Association, one of Qualified Remodeler's Top 500 Remodelers of 2014 and have been rated A+ by the Better Business Bureau.
Contact us today if you're seeking the best renovation contractor, as well as the finest home construction in Roanoke, Salem, Lynchburg, Bedford, Lexington and surrounding regions.