Renovation Experts Serving Salem, Lexington, Christiansburg, Daleville, Moneta & Neighboring Cities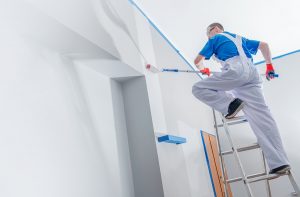 When it comes to researching and planning for your home improvement project, it's important to think about what you need from you home — whether it's a total aesthetics update or improved space usage and function. Once you've researched options and planned your budget, you'll want to call the renovation experts at F&S Building to make your dream home a reality. We've helped numerous home owners who have fallen victim to thinking "I can remodel my house", without having an experienced background in home construction.
We've worked with several home owners to research, plan and construct the custom home of their dreams. No matter what stage of the planning process you may be at — whether you've established a distinct aesthetic and budget or just need a trusted contractor to remodel your house, our team specializes in expertly and efficiently executing the following new builds and renovations:
• Sunrooms
• Outdoor Decks and screened-in porches
• Custom home additions
• Whole house, kitchen, bathroom and basement remodeling
• Handicap Accessibility Solutions
At F&S Building Innovations, we like to think of challenges as opportunities. There's truly no project too large for our team of renovation experts, so if you've been thinking about a home remodel, look no further than us. We've helped numerous clients who had not yet begun to consider what design elements they wanted. Thankfully, our experienced F&S renovation experts can help those without an eye for design to agree upon complimentary fixtures, appliances and finishes that fit within your budget.
As the renovation experts for Salem, Lexington, Christiansburg, Daleville, Moneta and neighboring cities, F&S Building Innovations has worked with hundreds of home owners to make their custom dream home a reality. No matter what your remodeling needs may be, you can count on our experienced designers, contractors and subcontractors to flawlessly execute any home improvement project on schedule and on budget. If you've been thinking "It's time to remodel my house", contact us today to get started on your dream home remodel.