Renovation in Salem, Lynchburg, Lexington, Bedford, Daleville & Surrounding Regions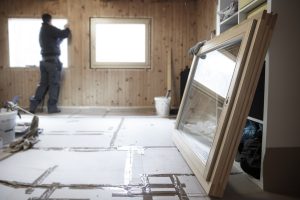 When considering a home renovation project, it's critical to also consider hiring a knowledgeable and reputable general contractor to expertly and efficiently handle your home improvement project from start to finish. Whether you're wanting to improve the accessibility of your home with a handicap bathtub or looking to refresh your home's aesthetic with a transformative cosmetic renovation, our team at F&S Building Innovations will help you realize your dream home on schedule and within budget.
Once you've decided that a home renovation is in order for your family home, you'll need to research and plan your next steps and budget for your renovation. Whether you're looking to spruce up your current master bathroom or guest bath to resell your home or needing to incorporate a handicap bathtub for accessibility purposes, our renovation experts can help you plan to get the most return on your renovation investment.
Our experienced contractors will make sure that every detail of the process is fully thought through for a flawless and efficient building experience. We'll work with you and your family to choose high quality materials that align with your home's character and personality for the bathroom such as:
• Lighting, fixtures and finishes
• Countertops
• Tiles
• Walls
• Cabinets
• Shower and tub styles (including handicap bathtub and shower options)
With so many options to consider, it's recommended that you meet with a designer to help select the most complimentary materials and placement for your bathroom renovation.
No matter what your renovation needs may be, our team at F&S Building Innovations will help your aesthetic and architectural visions come to life without breaking the bank. Avoid going over your home improvement budget by hiring a general contractor to get the job done right. We've helped home owners throughout Salem, Lexington, Bedford, Daleville and surrounding areas to achieve their dream home. Contact us today to get started on your custom renovation project.