Residential Contractor in Christiansburg, Vinton, Cave Spring, Troutville, Smith Mountain Lake & Neighboring Cities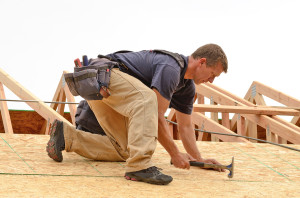 Are you looking for an experienced residential contractor? Maybe a professional construction contractor? F&S Building Innovations is a Class A contractor based in the Roanoke VA area that is known for its quality craftsmanship, fine attention to detail and outstanding customer service, backed up by a guaranteed dependable attitude with a focus on on-the-job cleanliness and safety. In addition to a wide array of residential building, construction and remodeling services, our happy customers rely on us to tackle extensive commercial construction projects as well.
Are you considering a sunroom? Perhaps you are thinking about a new deck or some kitchen remodeling? If your home is in the Roanoke, VA area, and you need and desire more space, turn to F&S Building Innovations, the residential contractor of choice. We are a first class deck builder and bathroom builder and remodeler, and we can build an outstanding porch as well. What would you like to change in your house?
Our services include:
Room additions
Decks and sunrooms
Bath and kitchen remodeling
Accessibility options
We have more than 30 years of experience in the home remodeling business. Our team of contractors at F&S Building Innovations put 100% effort into every project. We can create highly detailed multi-level structures, and we build incredible sunrooms with high, soaring roof lines. We are an experienced construction contractor as well.
We are a proud member of the Roanoke Home Builders Association, have been rated A+ by the Better Business Bureau and were very pleased to be named one of Qualified Remodeler's Top 500 Remodelers of 2014.
Do not settle for just any residential contractor. Contact F&S Building Innovations today. We proudly serve Christiansburg, Vinton, Cave Spring, Troutville, Smith Mountain Lake, Roanoke, Lynchburg, Bedford, Lexington and neighboring cities.