Sunroom Addition in Bedford, Salem, Roanoke, Vinton, Christiansburg & Surrounding Regions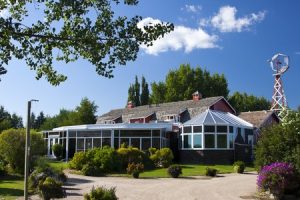 F & S Building Innovations has been serving the area with quality and custom craftsmanship for over thirty years. We pride ourselves on our expertise and specialization that helps us stand above the competition. We are the leading renovation company in the area for those who are looking to implement a sunroom addition into their home. We have been building additions longer than any of our local competitors, so you can trust that your home is in good hands with us. It is our mission to complete your project in a timely manner and reflect your vision in any new home addition. Let us show you what our expertise can do for you!
We have gained an immense skill set through our three decades of service to our clients and take pride in showcasing our skills through the structure and details of the additions we construct. We can help you find a purpose for a new space or work around an existing area. The sunroom cost reflects the transparent and fair cost of the labor and materials required to complete your desired sunroom addition, and your exact sunroom cost will depend largely on your exact project specifications
F & S Building Innovations can implement a variety of different styles into your sunroom addition:
Traditional: Cathedral ceilings complement traditional style homes to allow the addition to seamlessly blend in with the home. Glass ceilings or solid ceilings are available options.
Modern: A curved or straight eave glass ceiling is ideal for adding an eye catching addition to your home.
Dramatic: Made completely of glass, your conservatory style addition will have sunlight flood in from all sides. The design is similar to a star gazing conservatory and can make a bold statement about your tastes. Blinds can be added to block out the sunlight.
F & S Building Innovations is here to help with your sunroom addition in Bedford, Salem, Roanoke, Vinton, Christiansburg or the surrounding regions. Contact us today to request the sunroom cost for your dream addition!