Sunroom Contractor Serving Lexington, Daleville, Moneta, Rocky Mount, Boones Mill & Beyond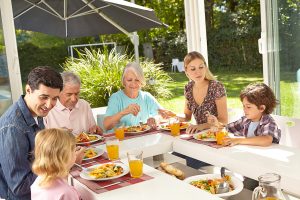 If you're searching for an experienced sunroom contractor to guide you through the process of adding a sunroom, look no further than the trusted professionals at F&S Building Innovations. With over 30 years of experience in the construction industry, we know firsthand that sunroom construction is not a one-size-fits-all job. We pride ourselves in bringing our clients' vision to life through custom construction and beautiful new spaces.
In addition to adding living space that everyone in the home will enjoy for years to come, sunrooms enhance the overall look of the home with the illusion that the home is more light, airy and open. Between the improved curb appeal of your home and increased square-footage, sunrooms add significant resell value with a fairly low cost to construct. However, if you do not hire a professional and experienced sunroom contractor to handle the construction of your home enhancement project, you may find yourself spending outside of your set budget to address construction mishaps and repair shoddy work.
A good sunroom contractor will always work with you to understand your project vision, spatial needs and budget before adding a sunroom to your home. Like any home addition, adding a sunroom is a major decision for homeowners. We'll work with you at every key phase in the process to ensure that construction is going according to plan and budget.
The beauty of constructing a sunroom is the versatility that the new space offers. From communal spaces to private retreats, sunrooms function in a multitude of ways including:
Breakfast Nook
Family Room
Entertainment Room
Play Area
Home Office
No matter what your sunroom needs may be — whether you're looking to expand your indoor living space or create a beautiful custom breakfast nook — you can count on the professionals at F&S Building Innovations to make your sunroom vision come to life. If you already have a vision in mind or need to find inspiration from our F&S Building Innovations Show Room, an expert sunroom contractor will be there to assist you from project kick off to completion.
F&S Building Innovations has been the trusted sunroom contractor for those in Lexington, Daleville, Moneta, Rocky Mount, Boones Mille and beyond for over 30 years. Contact us today to request a free consultation with one of our experienced contractors.