Sunroom Cost for Bedford, Salem, Roanoke, Vinton, Christiansburg & Neighboring Areas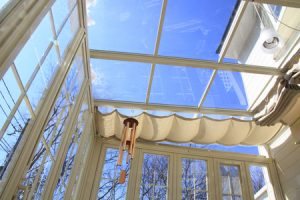 You can soak up the sun in the comfort of your home all year long by adding a sunroom to your home. F & S Building Innovations has been building sunrooms locally for over 30 years and provides financing options to customers who quality to offset the sunroom cost. We are recognized as one of the top sunroom companies in our area, because we never fail to deliver on our promise to our customers. It's our mission to make you happier in your home than you have ever been before. Every client has a unique vision, and we strive to bring those visions to life.
Additions do not have to be noticeable, unless you want them to be. Your new sunroom can blend into the original structure of your home, which can add property value. Your sunroom addition will let in natural light to accentuate the beauty of your home. We take on small and large projects to help keep the sunroom cost within your desired budget.
We strive to be one of the most comprehensive sunroom companies and cut out unnecessary costs and time. We are Class A contractors, so we can see your project through from beginning to end. Other ways we assist you on keep your sunroom cost low are:
Outsourcing skills and resources. If we do not have the experience to complete part of the project, we will contact one of our subcontractors who are on call. Contacting our subcontractors avoids wasting time looking for a third party and ensures the project is completed in a timely manner.
Every step is completed right the first time. We get the job done quickly and correctly so you can avoid unexpected repairs in the future.
F & S Building Innovations is proud to be one of the local sunroom companies helping provide a fair sunroom cost for projects in Bedford, Salem, Roanoke, Vinton, Christiansburg and neighboring areas. Contact us today to request a quote for the sunroom of your dreams!