Walk In Bathtubs for Those in Roanoke, Salem, Lynchburg, Bedford, Lexington & Neighboring Areas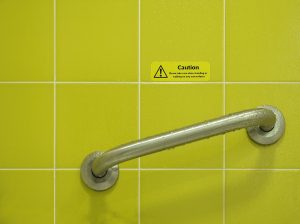 Whether you're making mobility and accessibly updates to your current home or planning an ADA-compliant new build, our team of on-staff ADA specialists will ensure that you and your loved ones are cared for throughout the entire planning and building process. We offer many accessibility features, including widened doors, ramps, walk in bathtubs and handicap showers.
If you're updating a home for an aging or handicapped family member, you may not know where exactly to begin. Fortunately, our on-staff ADA specialists will help you figure out the many design and fixture details available to you and your family. First and foremost, we suggest modifying your bathroom area to better support the handicapped or aging family member. Walk in bathtubs, handicap showers and support rails are some of the most important fixtures to install, when beginning the process of improving the safety and mobility of your home.
Since accidents are most common in slippery areas such as the bathroom, being proactive about such incidents can save you from the negative and costly experience of an accidental or unexpected injury. Additional home safety features include:
Ramps
Elevator additions
Widened doorways
Walk in bathtubs
Barrier free handicap showers
In addition to the accessibly improvement options listed above, we can also customize the layout of your home to better serve your household's needs. Several of our consultants are Certified Aging in Place Specialists through the National Home Builders Association, which makes them more than equipped to work with you and your family on how to best design and update your home for maximum utility.
No matter what your accessibility or mobility need may be, our team of knowledgeable and experienced contractors at F&S Building Innovations will help you plan a comfortable and safe home for you or your loved ones. With over 30 years of experience in the home design and custom building industry, we've helped thousands in Roanoke, Salem, Lynchburg, Bedford, Lexington and neighboring areas to construct or remodel their dream home. Contact us today to schedule a free consultation for your mobility or accessibility needs.