Windows In Christiansburg, Lnychburg, Salem, Roanoke, Vinton, Bedford,& Surrounding Areas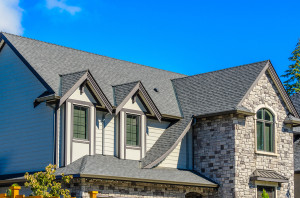 Some homeowners can underestimate the role windows can play in a remodeling project. Windows can create an open feel, bring the outdoors in, and make better use of available natural light. They can make a dramatic difference in a kitchen addition and of course, are critical in a sunroom. If you are considering new windows Christiansburg, you should consider F&S Building Innovations.
F&S Building Innovations is a Roanoke, VA based construction, remodeling contractor experienced in a variety of residential and commercial projects.
Installation of doors and windows
Sunrooms
Porches and decks
Accessibility options
Room additions
Our experience and attention to detail makes the difference. Whether you are looking at a kitchen addition, bathroom remodel or whole new windows, we can get it done for you quickly and professionally. Contact us for a free, no obligation consultation or stop in to see us in our Roanoke, Virginia showroom. You'll quickly discover your choice of windows far exceeds the options available at your neighborhood big box store.
Do you want a new sunroom Bedford? How about a walk-in shower or new bathroom Salem? Would you like to beautify your home and save energy with new windows Christiansburg? At F&S Building Innovations we can do it all, and more! Remember, we absolutely guarantee our work.
Contact us today to get started. We'll start by discussing your project and by providing you with a free estimate. If you like what you see and hear, we'll proceed with your project. If you have concerns, we can discuss them, or you can simply move on. At F&S Building Innovations, there are no gimmicks. We simply want an opportunity to demonstrate our abilities and have you recommend us to family and friends. Contact us and discover the F&S Building Innovations difference!