F&S Building Innovations: Your source for sunrooms, decks, additions and more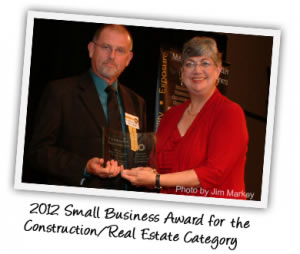 A new sunroom. An inviting porch. A modern kitchen. A dazzling bathroom. A cozy basement. A new room.
Now's the time for that new addition, renovation or deck to add value to your home and create new spaces – and memories – with family and friends.
F&S Building Innovations has more than 30 years of remodeling experience with hundreds of satisfied residential customers throughout central and southwest Virginia. We're a Class A contractor, which means we can facilitate your project from design to completion.
F&S is a trusted resource offering quality craftsmanship, attention to detail, excellent customer service and a safety-centered, dependable attitude. We are bonded and insured, so you can be assured of our professionalism and diligence. We even care about keeping our construction sites clean.
Whether you've been thinking about a new sunroom, room addition, porch, garage, enclosure, renovated basement, kitchen, bathroom, renovation or more, F&S can coordinate all your needs, from initial consultation to final inspection.
Let us earn your trust with all your residential construction needs.
Build smart. Build right. 
OUR SERVICES
F&S Building Innovations is a Class A contractor known for quality craftsmanship, attention to detail and excellent customer service backed up by a dependable attitude focused on safety and on-the-job cleanliness.
In addition to a wide array of residential construction, remodeling and building maintenance services, our satisfied customers also rely on us to tackle commercial construction projects.
No matter the scope or complexity of your project, F&S is your partner in success. Get started with an estimate to experience the F&S difference.