Bathroom Remodel Cost in Salem, Christiansburg, Lexington, Daleville, Boones Mill & Surrounding Cities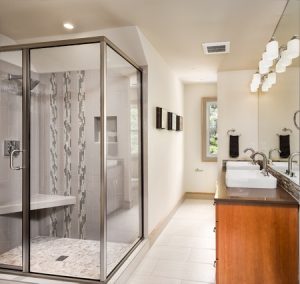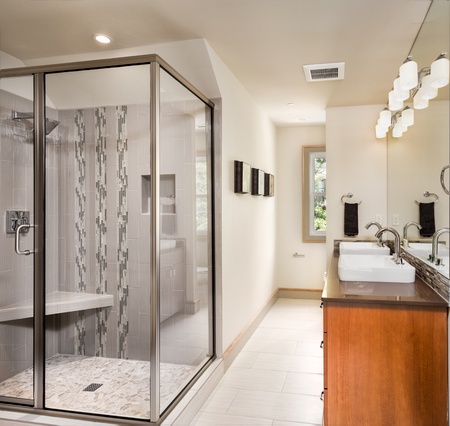 Once homeowners realize that their bathroom needs some updating, worries about bathroom remodel cost can start to build. F&S Building Innovations is dedicated to helping our customers with any project they choose to take on, and we will always lead you down a realistic and achievable path.
There are many magazines, TV shows and even other contractors that will make people believe they have to spend their entire savings on even a small bathroom remodel. We aim to deliver with custom craftsmanship that is not only beautiful, but true to your functionality needs and design aesthetic, and if an F&S Building Innovations contractor is working in your home, you can trust that they have your very best interest in mind at all times. We are dedicated to improving the homes in our local communities, and we are proud that we continue to be referred as the best resource available for the job.
Through our collaboration process, we show our clients just a broad range of simple fixes that can be made to transform a simple, outdated bathroom into a luxurious bathroom oasis. We are rated as one of the best companies for remodeling in the area, and we have the skill and expertise to complete your small bathroom remodel to match your style and needs. Bathroom remodel cost can vary depending on your vision for the space, but whether you'd like to update or expand an existing bathroom or build an entirely new addition, we offer financing options for those who qualify.
F&S Building Innovations offers two financing options that provide our clients with a broad range of features and benefits, which include the following and more:
Quick and easy loan process
No application fee
Very little paperwork
Fast credit decision
Unsecured financing available with approved credit
F&S Building Solutions is dedicated to making your bathroom remodel cost efficient and realistic and can work with those in Salem, Christiansburg, Lexington, Daleville, Boones Mill and the surrounding cities. Contact us today for more details about how remodeling your bathroom could benefit your home and even increase its value!