Construction Companies Serving Bedford, Smith Mountain Lake, Starkey, Troutville, Vinton & Neighboring Cities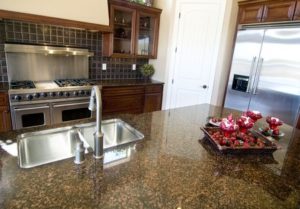 If you are looking for high quality constructions companies to complete a kitchen or bathroom remodel or add a new addition onto your home, choose a licensed Class A contractor company that has been serving the greater Virginia area for decades.
For over 30 years, F&S Building Innovations has stood out amongst other construction companies for our superior workmanship, unwavering attention to detail, outstanding service and support, and longstanding reputation throughout the communities in which we serve. As a Class A contractor company, we can see you through every phase of the new build or remodeling process – from initial planning and design to the final walkthrough and everything in between.
Our design and construction services include nearly anything you could need to transform your home into the dream home you've always envisioned. We can create a modern and stunning design for any room of your home, including a:
Bathroom Remodel
Kitchen Renovation
Garage Addition
Porch/Patio Enclosure
and More!
Locally owned and operated, F&S Building Innovations provides the personalized service that only family owned construction companies provide. We show up to the jobsite on time – every time – and our professional, clean-cut crew members will always leave the jobsite neat and clean at the end of each day. Our goal is to deliver outstanding constructions services, and whether you hire us for a simple bathroom remodel or a complete home renovation, we will come in on time and within budget.
If you live in Bedford, Smith Mountain Lake, Starkey, Troutville, Vinton or the neighboring areas and are looking for experienced and reputable construction companies to complete your next home renovation project, contact the expert team at F&S Building Innovations today. We are one of the preferred local construction companies, and we gladly serve those throughout Southeast Virginia and beyond. Build Smart. Build Right. Choose F&S Building Innovations for any home improvement project!