Contractor Serving Roanoke, Salem, Lynchburg, Bedford, Lexington, Christiansburg & Neighboring Cities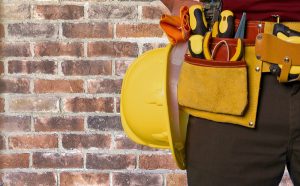 If you're on the fence about hiring a contractor for your general construction needs, you may be worried about the overall cost of a home improvement project. Fortunately, our team of seasoned professionals at F&S Building can help you take on any home remodel or renovation project, no matter how big or small it may be, and keep your project on schedule and within budget.
In addition to saving you hundreds, and possibly thousands, of dollars in unnecessary and costly repairs due to shoddy or amateur contractor work, hiring a reputable general construction contractor will also allow you to cover your bases upon completion during the final walk through. While we pride ourselves on our reputable craftsmanship and high quality materials, we understand that surprises can happen with any contractor. However, you can count on our contractor team to make things right during the final walk through and punch list.
With construction quality control and assurance, partnering with F&S Building Innovations can help you see an immediate return on your investment. As the area's most trusted general construction contractor, F&S Building Innovations offers the following construction services:
• Luxury sunrooms
• Outdoor decks and screened-in porches
• Custom home remodeling
• Home additions
• ADA accessibility solutions
No matter what your contractor needs may be, look no further than F&S Building Innovations to handle your next home addition or renovation. With decades of contractor experience helping those located in the Northeast, we pride ourselves on our long-standing reputation for excellence.
We're committed to helping you transform your house into a custom home, regardless of your project vision, timeline or budget. By investing in a knowledgeable contractor who you can trust, you also invest in the value of your home and overall happiness of your family and guests. We've helped those in Roanoke, Salem, Lynchburg, Bedford, Lexington, Christiansburg and neighboring cities to renovate or remodel their home for personal or business reasons. Contact us today to schedule a complimentary consultation with one of our experts.