General Contractor for Salem, Vinton, Bedford, Christiansburg, Lynchburg & Neighboring Cities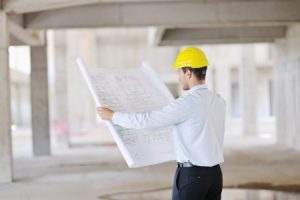 If you are considering a general contractor to assist you with your home transformation, look no further than F&S Building Innovations. Whether you've recently purchased a "fixer upper" house or would like to make some major changes to enhance your current home, you can count on the home remodel experts at F&S Building Innovations to bring your home improvement vision to life. For over 30 years, we've specialized in creating custom spaces for those in western Virginia.
Whether you've purchased a home that is in need of serious repair or are looking to update your outdated family home, F&S Building Innovations offers general contractor services for any size project. We've helped hundreds of families create luxurious home spaces of all kinds, including beautiful custom kitchens and finished basements. As the area's trusted general contractor, our team has the experience and training to handle any construction project beyond the standard new builds, remodels and renovations, such as:
Sunrooms
Decks
Porches
Additions
ADA Accessibility Solutions
In addition, we can also manage a total home remodel for those looking to completely personalize a "fixer upper" house or outdated home. Unlike other home remodel contractors, our team does not cut corners when it comes to superior craftsmanship, high quality materials or superior customer service. Regardless of the project timeline length or budget, you can rest assured that you will receive the best customer care from our team of skilled workers time and time again. With over three decades in business and glowing customer testimonials, you can enjoy the peace of mind that comes along with a project done right the first time.
No matter what general contractor services your home improvement vision may require, our team at F&S Building Innovations will give you and your family the home of your dreams. We've partnered with those in Salem, Vinton, Bedford, Christiansburg, Lynchburg and the neighboring cities to transform ordinary spaces into luxurious custom areas. Contact us today to schedule a free consultation with one of our specialized contractors.