Home Construction Contractors Serving Roanoke, Salem, Lynchburg, Bedford, Lexington, Christiansburg & Neighboring Regions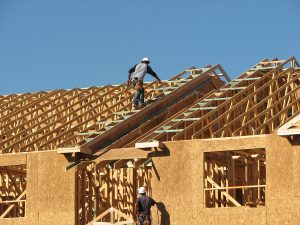 At F&S Building Innovations, we don't simply build new homes. We partner with you to construct the home of your dreams. As one of the most trusted home construction contractors in the area, we've worked with several generations of home buyers to realize their ideal new build or home addition vision. Whether we're laying the foundation on a new luxury home or building a screened in porch to an existing home, our team of skills craftsmen are committed to delivering superior service on budget and within the project timeline.
Unlike most new home construction contractors and companies who only build variations of the same "cookie cutter" home, we work with our clients to plan custom homes for a household's specific living and entertainment needs. In addition to custom floor plans, you can also expect the following benefits when partnering with F&S Building Innovations for your new home build:
Committed contractor partners
Skilled craftsmen and architects
Superior customer service during and after construction
Clear, straight-forward contracts
Timely construction
In addition to new home builds, our contractors and skilled craftsmen specialize in a variety of other residential construction services such as building a screened in porch. Whether you're adding an outdoor living space to your current home or would like to build one as part of your new build construction, your options are virtually endless when it comes to customizing your screened in area. Building an enclosed porch or patio doesn't have to be the usual box shape found in older homes. In fact, we've worked with several customers to construct beautiful porches in various shapes based on the unique layout of their homes and properties.
No matter what your construction needs may be, F&S Building Innovations' dedication to quality and service is consistent. As Class A home construction contractors for those in Roanoke, Salem, Lynchburg, Bedford, Lexington Christiansburg and the neighboring regions, F&S Building Innovations has helped home buyers create beautiful, custom homes for over 30 years. Contact us today to meet with one of our licensed contractors about your new build or renovation plans.