Home Remodeling in Bedford, Boones Mill, Christiansburg, Lexington, Lynchburg & Beyond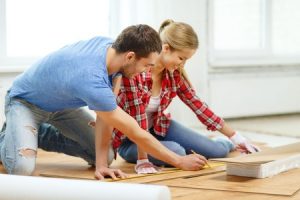 Whether you have lived in your home for ten years or you signed the paperwork ten minutes ago, once you see the need for upgrades, it can be difficult to be sure how to navigate through the various processes that go into home remodeling. F&S Building Innovations is here to help homeowners by taking away as much stress as possible throughout a complete home renovation. We take the job of making your dream home come to life very seriously. We want you to enjoy the experience of transforming your home and watching it come to life as much as we do, which is why we make sure we satisfy every need, help out with every concern, and do a little extra here and there in order to exceed your home remodeling expectations.
ClasAs s A contractors, we are essentially a one-stop shop for your home remodeling needs. For any complete home renovation, there is the potential for a lot of hands to be involved in order for the project to go smoothly. We make a point to acquire the necessary permits, outsource to trusted subcontractors we know and trust, and anything else we can do in order to decrease your involvement with the particularly stressful portions throughout the process. We are always excited to collaborate with our clients on design issues, but we are also amply prepared to create your vision for you.
Home remodeling tips from the experts at F&S Building Innovations:
Add a backsplash in the kitchen to add value and style for arguably one of the most important spaces in the home.
Ensure functionality is a top priority in any space you dive into.
Try to avoid fads and implement more classic design work with the help of our talented custom craftsmen.
F&S Building Innovations is here to improve the homes in our area with home remodeling in Bedford, Boones Mill, Christiansburg, Lexington, Lynchburg and beyond. Contact us today and let us know what dreams you've been cooking up, and we'll deliver a house that is even better in person!