Kitchen Contractor For Bedford, Roanoke, Salem, Vinton, Christiansburg, Lynchburg & Surrounding Areas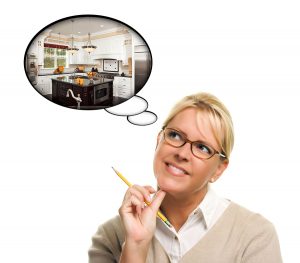 You have probably heard how a kitchen remodeling project can add value to your home. That is true as long you have the right, experienced contractor to get the job done properly.
If you are looking for a kitchen contractor Bedford, Salem and Roanoke homeowners trust, contact F&S Building Innovations.
Remodeling a kitchen is more than just hanging new cabinets and plumbing a new sink and faucets. It starts with fully understanding your available space and your family's lifestyle. It includes making sure your preferred elements, like premium countertops are included. It takes an experienced design team who can combine your space, budget, lifestyle, and desires to create a kitchen you will be proud of.
F&S Building Innovations is a Virginia kitchen contractor who can do it all. Our construction experience allows us to do it all:
Sunrooms
Room additions
Bathroom and kitchen remodeling
Decks and Porches
Accessibility Options
We are such a trusted name in the Roanoke, VA area because of our reputation for quality work and our commitment to stand behind it. When we complete your remodeling project, we want to make sure you are satisfied with every aspect of it. That is why we place such importance on planning your kitchen to your specifications.
We know that a kitchen remodeling project can be a disruption to a household. You can rest assured we do our best to minimize that disruption by keeping a clean work area and focusing on getting your project completed in a timely fashion. Our team is professional and efficient.
Get started by contacting F&S Building Innovations and requesting a free, no obligation design consultation. We will create a plan based on your budget and lifestyle. If you have particular elements you want us to include in the design, simply ask us. Once you approve the design, our kitchen contractor team will get to work. Take that first step by contacting F&S Building Innovations today.