Kitchen Contractor in Salem, Troutville, Lexington, Daleville, Moneta & Neighboring Regions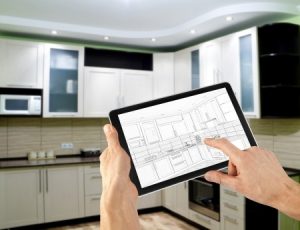 F&S Building Innovations has established a reputation as a reputable kitchen contractor in the very competitive field of home renovations. In fact, we have even been rated as one of the best companies for remodeling, so you can trust that we know what we're doing. We promise our customers that we will walk you through even the smallest of details and complexities for the completion of your new addition or upgrade.
We set out over 30 years ago with a mission to build custom houses. We carry on that passion today by diving into each remodel, whether kitchen, deck or patio, with a blank slate for a fresh start to ensure we can cater to the vision of our unique customers. We will modernize your home and always maintain transparency with you throughout the remodeling process, and by partnering with us, you will have access to virtually endless options to customize your space.
F&S Building Innovations is often considered the best kitchen contractor in your area, and we offer the following benefits:
Beautiful Craftsmanship
Certified Class A Contractors
Fully Insured
Experienced and Efficient Team
and More!
It can be difficult to find reliable kitchen contractors in any part of town, but rest assured that with F&S Building Innovations, you've found the very best. We can take care of the details and paperwork that go into your home renovations and include you only when necessary or as often as you wish. We even offer different kinds of financing in order to be even more convenient to the people we serve. Our top priority will always be to make this experience seem as effortless as possible, and our ultimate goal is creating a customized space that you can enjoy for years to come.
If you have been searching for a kitchen contractor in Salem, Christiansburg, Troutville, Smith Mountain Lake, Lexington or the neighboring cities, contact us today to learn the first steps in beginning your home renovations. We have helped hundreds of families across our state create custom spaces that are truly one-of-a-kind, and we look forward to providing you with the new home you envision.