Remodel My House in Lynchburg, Salem, Lexington, Christiansburg, Vinton, Cave Spring & Surrounding Cities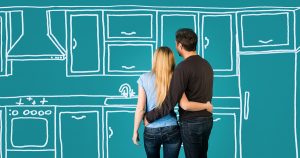 There are quite a few stages of deciding to embark on a home improvement project. Once you've made the " I need to remodel my house " realization, it's a great time to begin researching space usage and design inspiration for your custom renovation. For home owners who do not have an eye for design, the most important part of planning for a custom remodel is knowing exactly what you need from your home in terms of usage and function. From there, our remodel experts at F&S Building Innovations will handle everything else to ensure that your new space complements your family's flare and is constructed with the utmost precision and quality.
We know first-hand the importance of a well-designed, expertly-constructed custom space and how it can enhance the atmosphere and overall value of your home. That's why we're dedicated to excellence and have delivered superior work and satisfaction to our clients time and time again. With a background in custom home building, we're advocates of high-quality construction and high-quality materials. Don't allow yourself to be another client who settled for low-quality or amateur work as a result of an "I can remodel my house" project impulse. Let the professionals help you every step of the way for a flawless finish.
We recommend hiring an experienced contractor for the construction or renovation of the following custom home spaces:
• Sunrooms
• Outdoor Decks and screened-in porches
• Custom home addition and renovation
• Whole house, kitchen, bathroom and basement remodeling
• Handicap Accessibility Solutions
After the dust has settled from your home renovation, our clean-up crew will make sure your home is ready for you to enjoy your custom kitchen, bathroom, basement or living area renovation. We've worked with hundreds of home owners throughout Lynchburg, Salem, Lexington, Christiansburg, Vinton, Cave Spring and surrounding cities to realistically plan the next steps for their "I need to remodel my house" moment. Contact us to today to get started on your remodel.