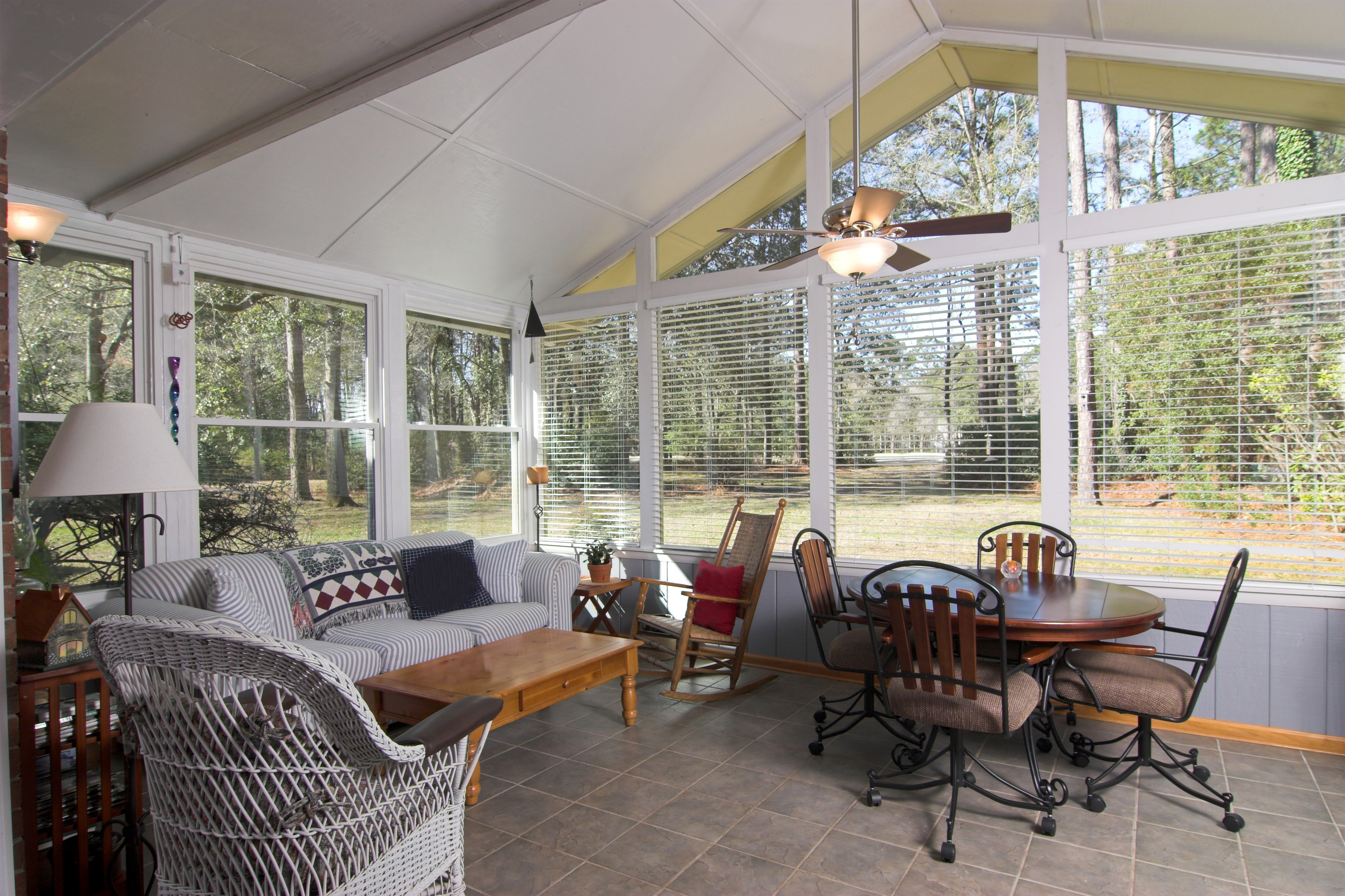 Looking for the best in sunrooms Lynchburg?
F & S Building Innovations serves the entire Roanoke region with a variety of quality building and remodeling services including sunrooms. We are the area's sunroom leader, representing some of the leading names in the industry like Vinyl Design Corp. and Four Seasons. If you've never considered a sunroom, now is the time to give it some thought.
A sunroom is an addition that increases the living space and square footage of your home. The right sunroom can add beauty and improve your home's value. It can be a great space for relaxing, reading or entertaining family and friends. If you have a pool, a sunroom can enclose it, making it safer and more useful throughout the year.
We have built some of the most beautiful sunrooms Lynchburg has ever seen.
Our Lynchburg sunrooms can have soaring ceilings and panoramic windows. It can have rounded windows, or slated eaves. We can even add exceptional lighting options to make your sunroom your own.
F & S Building Innovations is involved and progressive:
Members of the Roanoke Regional Home Builders Association
A+ Rating and Better Business Bureau Accredited
Members of the U.S. Green Building Council
We are Lead Free Certified from the EPA
You soon can be enjoying the added value, increased space and atmosphere that an F & S sunroom brings to your home. Our team creates sunrooms Lynchburg homeowners appreciate. We think you will too. You can get started by getting a free, no obligation, design consultation on a sunroom or any remodeling project.
Visit the F & S Building Innovations showroom in Roanoke, VA or use our convenient online form to get started.
See why so many area homeowners in Lynchburg are discovering
F & S Building Innovations for their sunrooms. Call Today at 800 203 2678